Nestled within the grandiose Gaylord convention center in beautiful Grapevine, Texas, EPM users from around the world convened. The EPM community shared best practices on innovative EPM deployments and networked amongst the legacy Hyperion user group, ODTUG. With representatives from Oracle, consulting partners, and EPM customers, Kscope22 is the annual focal point for our niche technology community.
"Putt for Cash" Brought the Crowd!
At EPMI's booth, we deployed our infamous "putt for cash" game, where unsuspecting attendees risked it all to land a neon golf ball on a felt circle to win the cash underneath!
While some folks won upwards of $100 on their first attempt, others attempted dozens of times at every break to take home some cash. During happy hours especially, the EPMI booth gathered large crowds to support each Kscope attendee in their quest to bring home the bacon.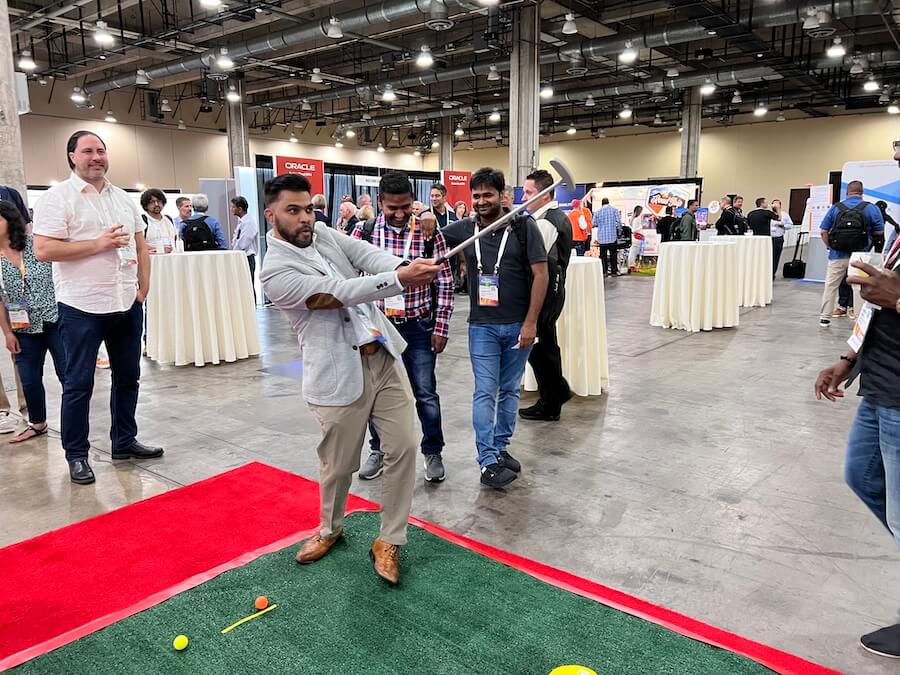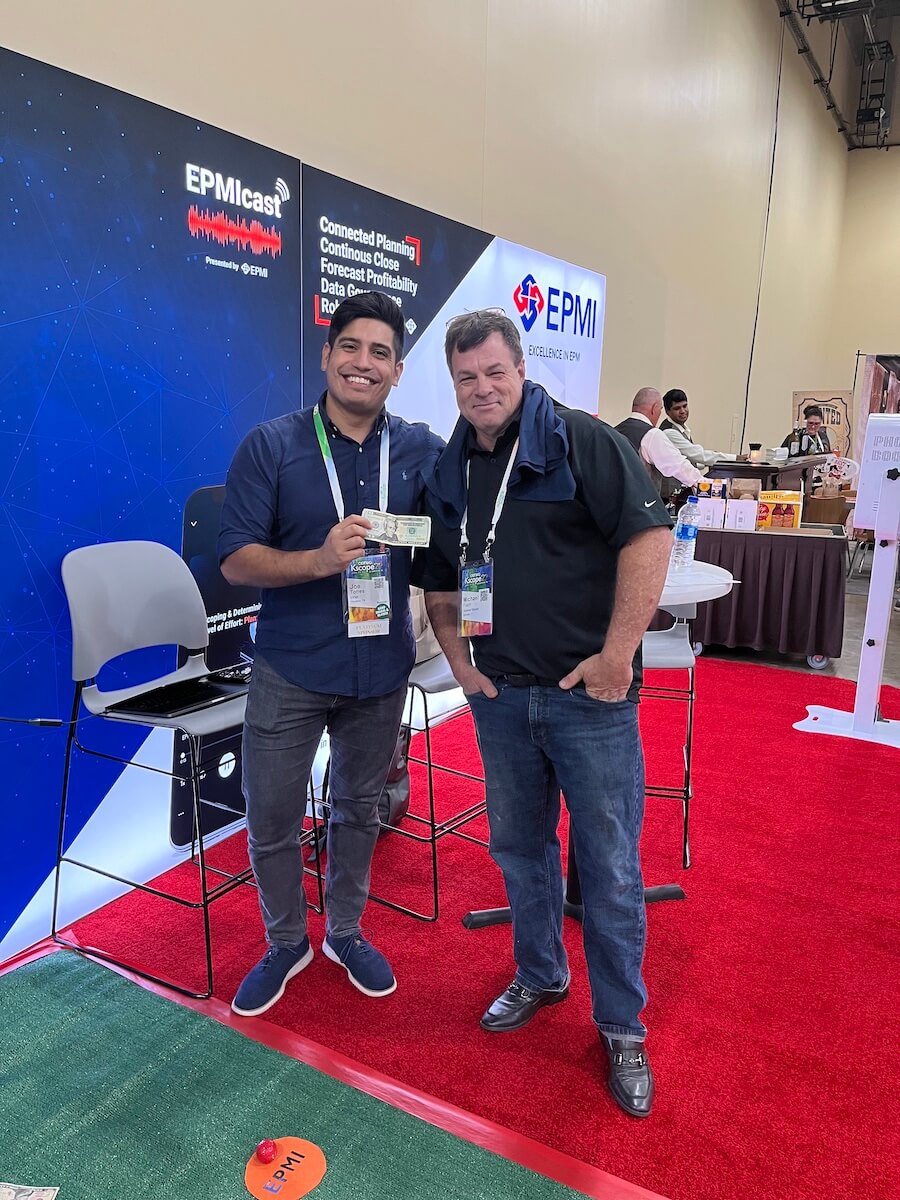 The Team in Action: Knowledge Sharing
From a more functional standpoint, a number of EPMI employees presented their thought leadership in technical sessions on the direction of Cloud EPM…
Minie Parikh's "Creating Your EPM Cloud Roadmap" covered the Cloud EPM roadmap, providing guidance on prioritizing strategic objectives for finance and accounting process modernization.
Katie McCorkle's session focused on "Demystifying Calculated Attributes," which adds a supercharger to your Account Reconciliation environment. Watch Katie's overview.
Ian Terry, our resident Data Management expert, presented "EPM Automate Crash Course". He shared his knowledge of EPM Automate use cases, from application backup to transferring secure data.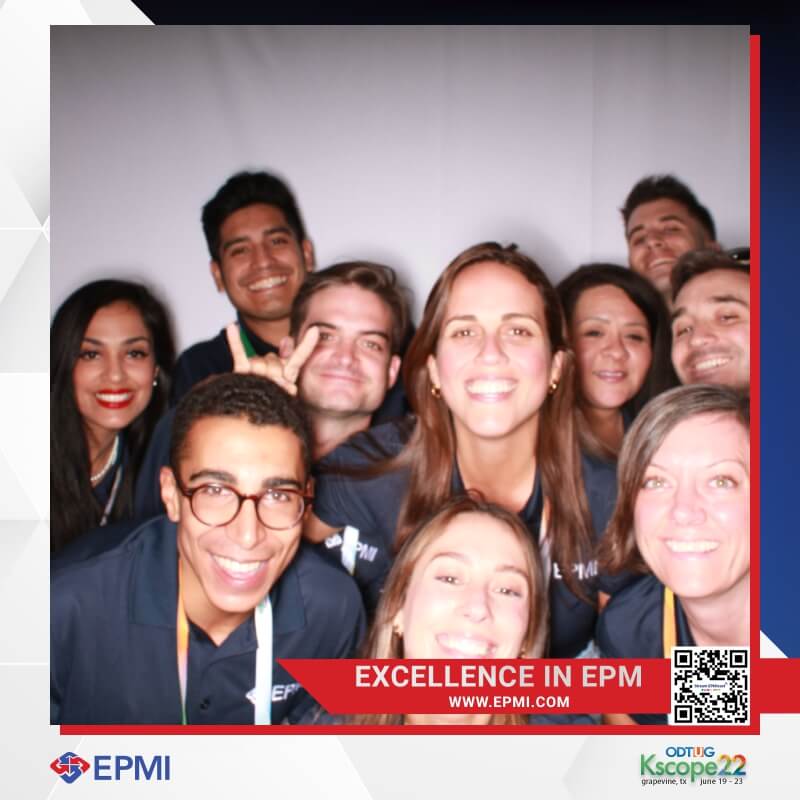 The Perks of Being In-person
When our team wasn't busy learning about the latest and greatest in Cloud EPM, we were able to spend some much-needed facetime together, connecting in person when we are typically remote. Extracurricular activities included Laser Tag, Karaoke, and the Paradise Springs water park. Highly recommended!
See you at Kscope23 | Colorado
All in all, our team met some fantastic people, learned relevant subject matter, and wholly enjoyed the community behind Cloud EPM. Here's to next year in Aurora, Colorado!