Oracle Cloud EPM or BlackLine: Financial Close & Account Reconciliation eBook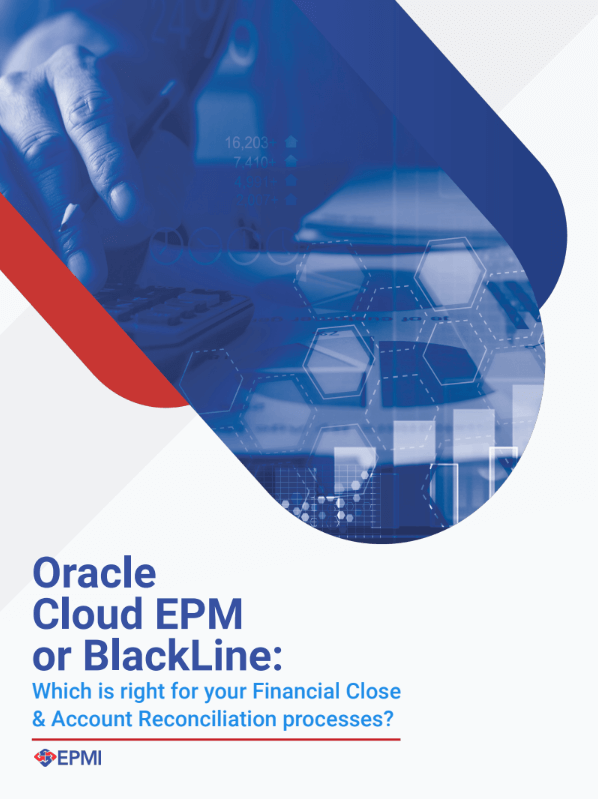 Which is right for your Financial Close & Account Reconciliation processes?
Customers have more choices than ever before when it comes to cloud solutions to enable the Office of the CFO, and the close process is no exception.
We know what it's like to invest weeks, if not months, of precious time into a software selection process only to discover that after numerous discoveries, demos, scoping conversations, and proposal presentations, the solution options come out looking pretty much the same.
That's why we've decided to share this comparative analysis of Oracle and BlackLine — two key players in the Close Automation space. We're diving a bit deeper to help highlight some key differences and other considerations that often get overlooked during the initial selection process but could have a very real impact on your long-term satisfaction. Our goal is to arm you and your team with the information you need to make a decision.
Solution Capabilities
Before we get started, let's lay some groundwork. Software is a rapidly evolving space, so with changes in marketing messages, product names, and licensing options (looking at you, bundles!), it can be difficult to understand what you're comparing to begin with, much less whether that comparison is apples to apples. Here are the solution capabilities (aka modules, solution components, or business processes) that BlackLine and Oracle offer that may be relevant if you are in the market for a close automation tool. This is our attempt to cut through semantics and marketing jargon to clearly define the solution capabilities each vendor offers in this space.
Note that the list below does include offerings that extend beyond close management and account reconciliation capabilities for both BlackLine and Oracle Cloud Enterprise Performance Management (EPM). These items are included because of their pertinence to licensing, relevance to the Office of the CFO business processes, and, ultimately, because we think a holistic view on current and anticipated enterprise needs can and should be a factor in the software evaluation process. You're not just choosing a technology; ideally, you're choosing a long-term partner that you can trust to support critical business processes and rely on to scale and adapt with you as your needs evolve.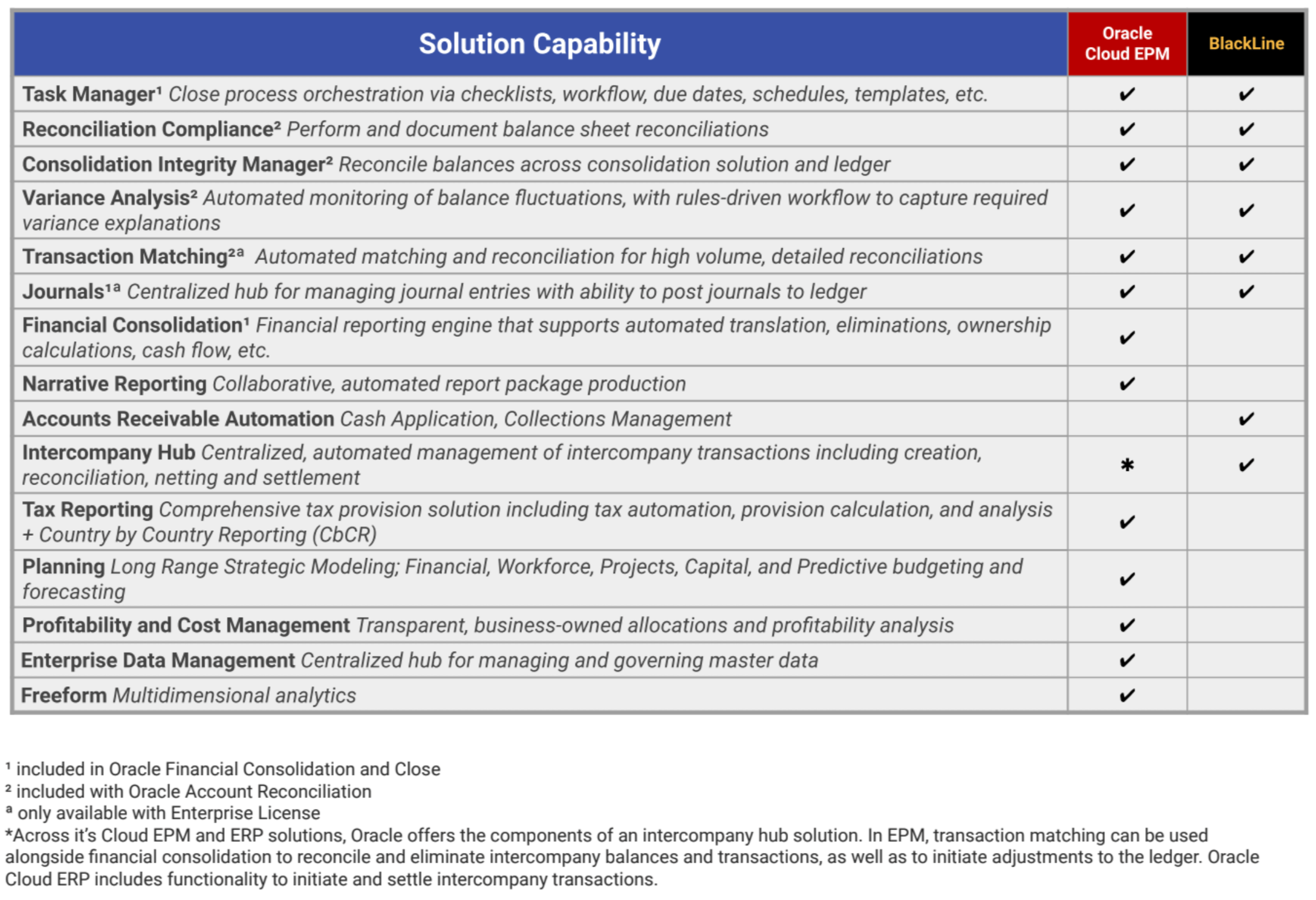 Evaluation Criteria
Both Oracle Cloud EPM and BlackLine include a rich set of capabilities to facilitate the close and reconciliation processes that extend beyond the items mentioned within this post. We focused on areas of differentiation, which informed the selection of the eight areas of comparison listed below.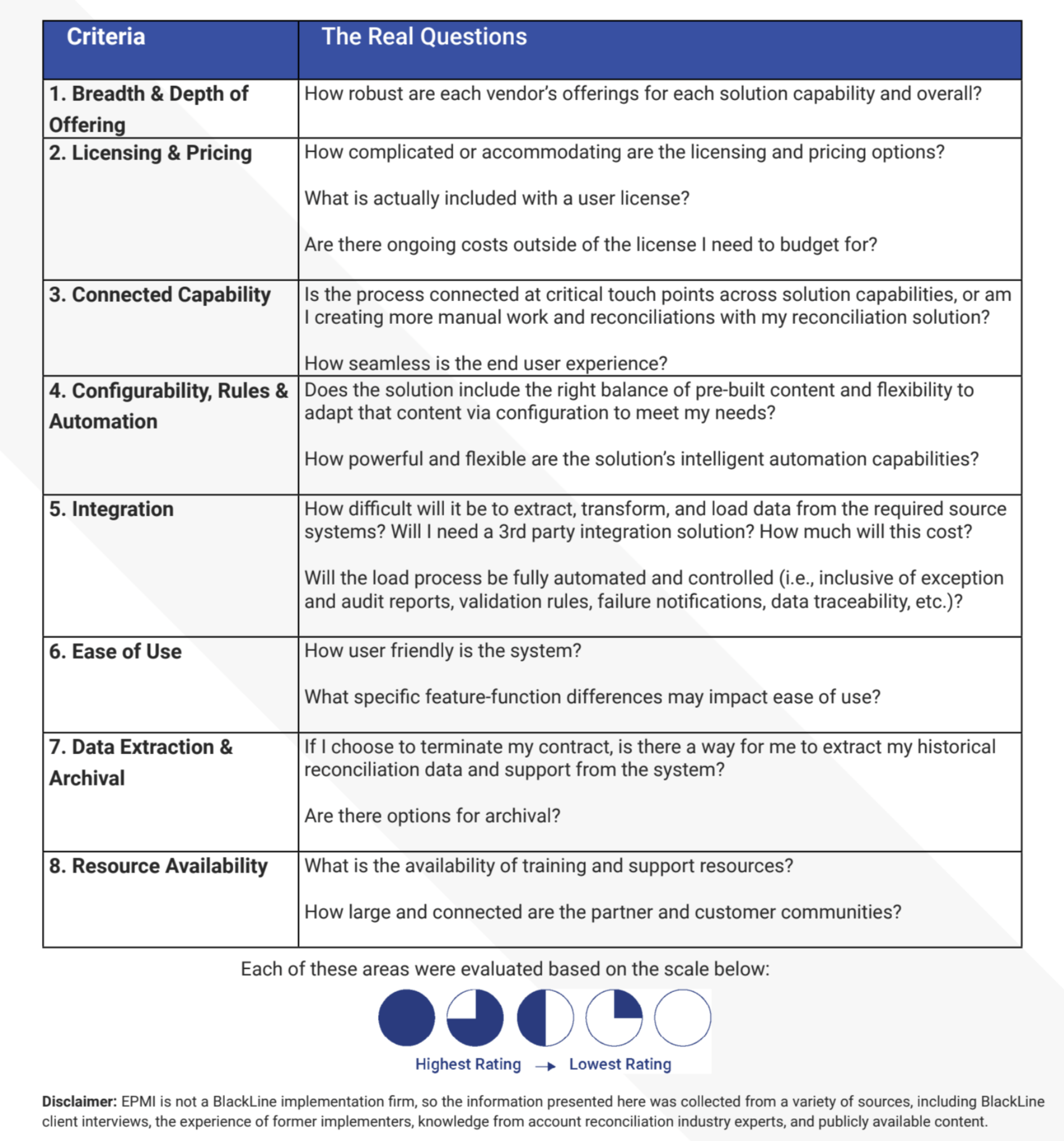 Do you want a demo on Oracle's Account Reconciliation functionality? Schedule a meeting with our solutions team!