Kscope22
Grapevine, TX
EPMI is a platinum sponsor at this year's Kscope. Register for Kscope22 with promo code EPMI22 to receive a $100 discount! Come visit us at booth 409. For more info about EPMI's Kscope events, click here.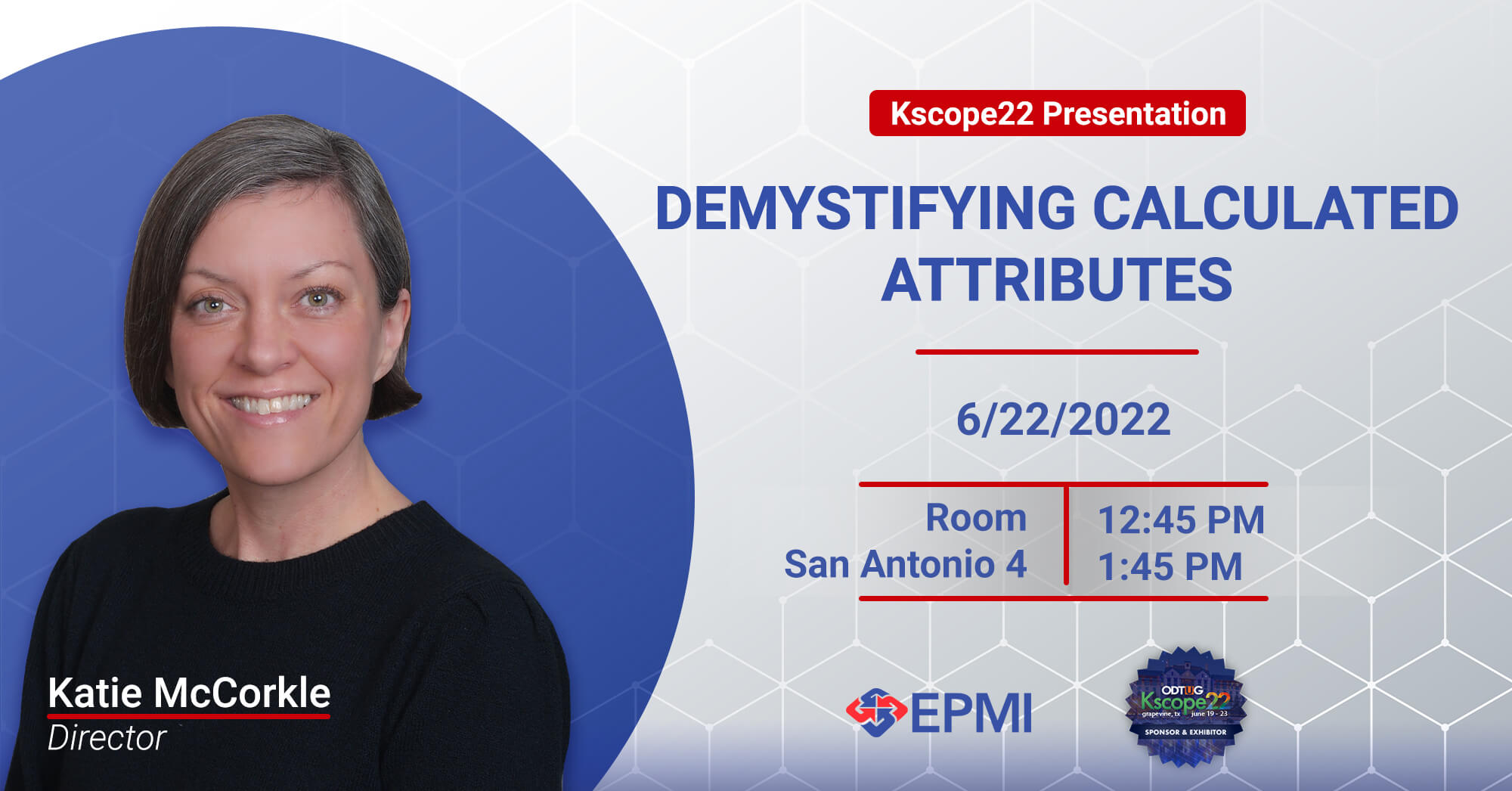 Demystifying Calculated Attributes
Director, Katie McCorkle
Date: Wed, June 22nd | 12:45 PM
Room: San Antonio 4
Calculated Attributes in Oracle Account Reconciliations is one of the most powerful and intimidating aspects of the system. Using this robust tool is easier than you'd expect! We'll look at examples of calculated attributes from simple use cases involving translations to more complex ways to apply these calculations like validations and list population within your environment. Examples of real-world use cases will be showcased in this presentation.
Learn more about Katie's background in our podcast segment "Meet the Consultant"