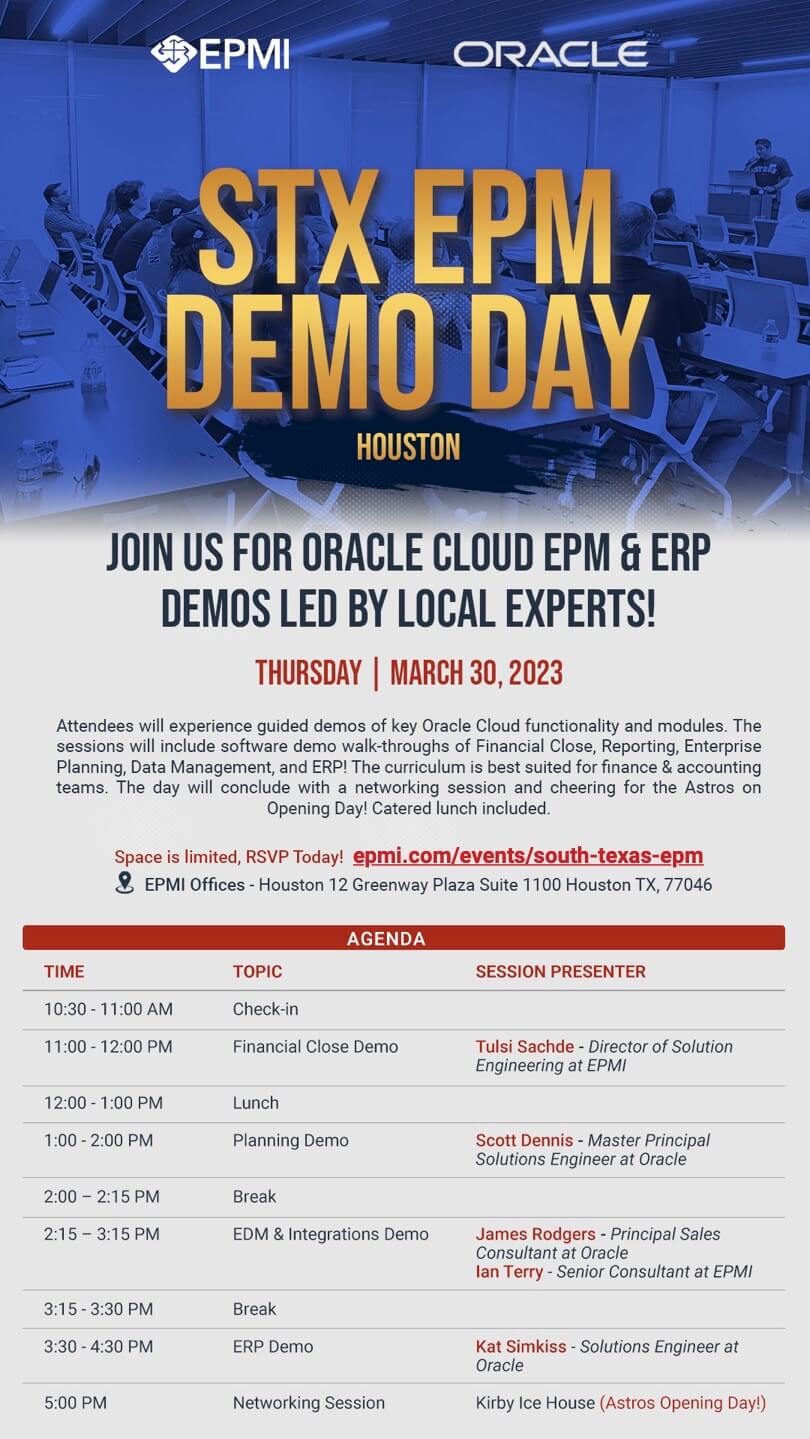 STX EPM Demo Day – Houston
March 30 | Thursday
Join us for Oracle Cloud EPM & ERP demos led by local experts!
During the Demo Day, attendees will experience guided demos of key Oracle Cloud functionality and modules. The sessions will include software demo walk-throughs of Financial Close, Reporting, Enterprise Planning, Data Management, and ERP! The curriculum is best suited for finance & accounting teams.
The day will conclude with a networking session and cheering for the Astros on Opening Day! Catered lunch included. Register today to save your seat!
STX EPM
STX EPM is South Texas's official home for the EPM and Finance community. We host local events where attendees can learn from the region's Finance leaders.
STX EPM's Inaugural Event received representation from thirty companies and was co-sponsored by Oracle and KPMG. Read the recap.