For our second STX EPM Houston event, the EPMI team and Oracle collaborated for a full day session of EPM product demonstrations and thought leadership. At our Greenway Plaza headquarters, we had representation from both current and prospective customers, ranging from oil & gas extractors, to manufacturers and related distribution companies. Contact the EPMI team if you would like a copy of the event's presentations and demos.
Financial Consolidation & Close Demo
To kick off the day's session, Tulsi Sachde, EPMI's Director of Solution Engineering led an in-depth demonstration of the Financial Close tools native to EPM Enterprise. The agenda showed functionality across Account Reconciliation, Close Task Manager, and Consolidation & Close. The audience, many of whom have existing Hyperion instances, stayed engaged by asking questions around the differences between on-premises and cloud. These events are rare opportunities to hear the combined perspective of EPMI demo resources, EPMI project delivery consultants, and Oracle demo resources for a trifecta of information. Aligning all of these technical resources in a single room provided detailed information to our attendees.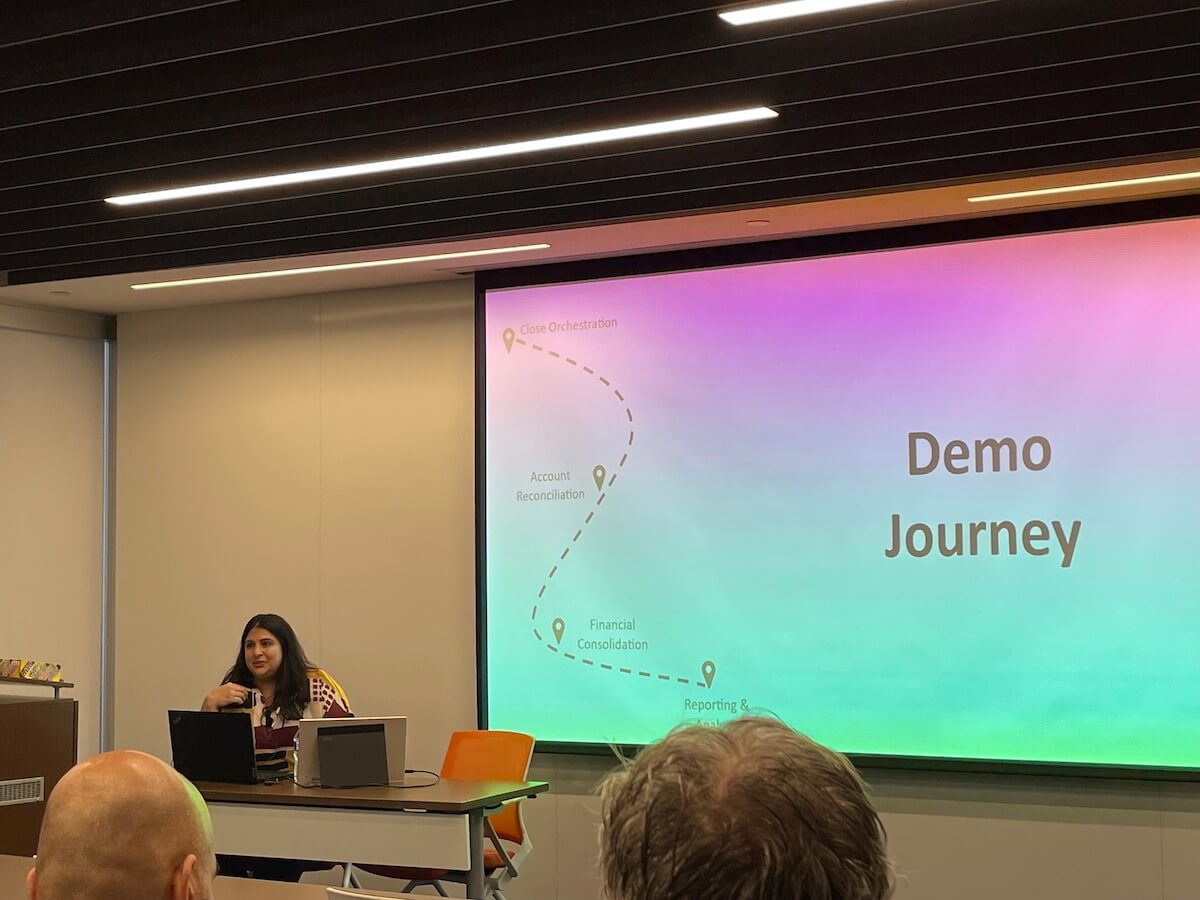 Connected Planning: xP&A
Following Tulsi's demonstration, Scott Dennis, Master Principal Solutions Engineer from Oracle, walked the audience through a custom built Oil & Gas Planning application. With functionality specific to upstream firms operating in West Texas, we reviewed revenue projections by individual sedimentary basins and stratigraphic groups. Energy firms can review financials at an individual operating unit level, or aggregate for a holistic view of an organization's financial performance. The audience remained engaged with plentiful questions on how to best leverage Oracle EPM's multitude of Planning modules.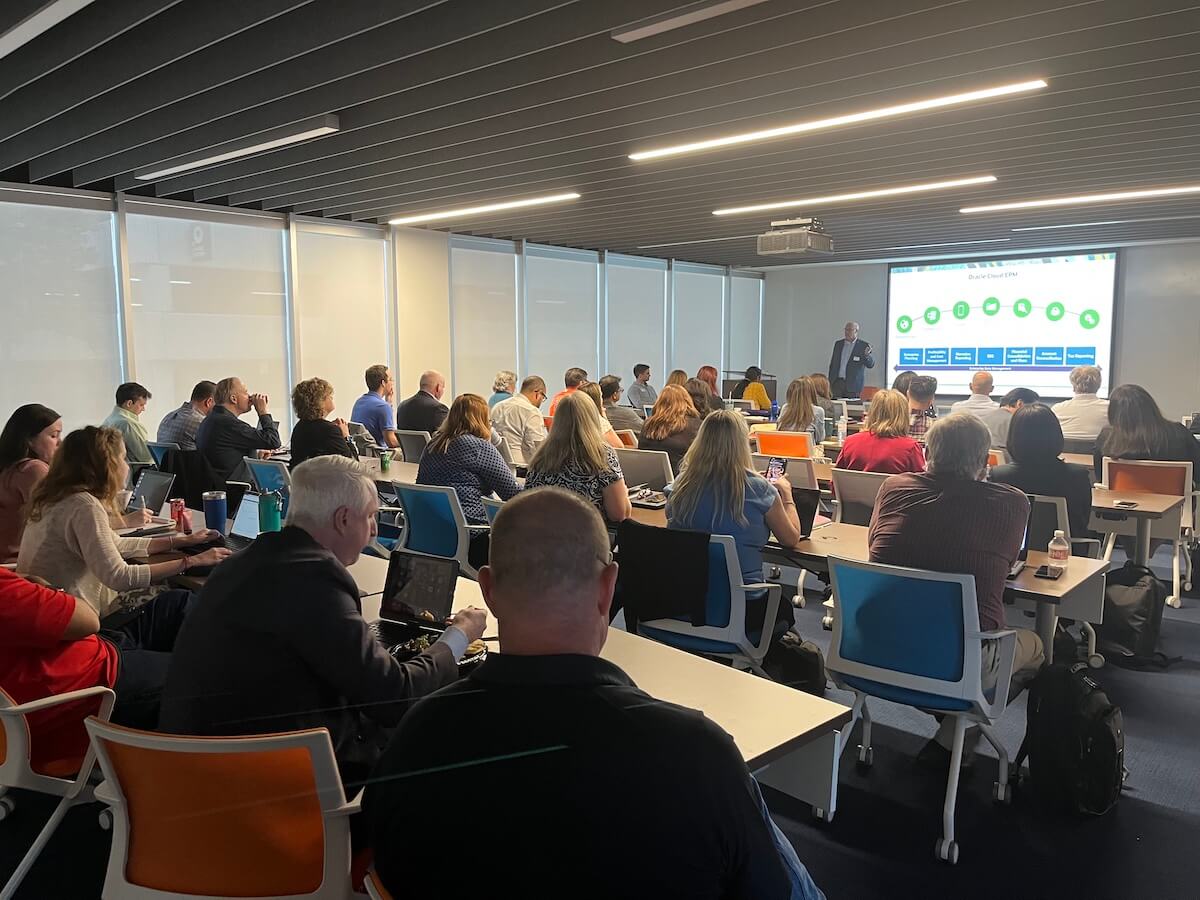 Enterprise Data Management and Cloud Data Management
Stepping away from accounting and finance business processes, James Rodgers from Oracle and Ian Terry from EPMI partnered to present two similarly named but very different tools: Enterprise Data Management and Cloud Data Management. James shared common use cases for EDM, which include aligning your Chart of Accounts and reporting hierarchies. More mature use cases could include aligning all of your enterprise data, across CRM, HRIS, Supply Chain & more. Ian presented on Cloud Data Management, an integration utility built into the Cloud EPM platform, enabling our customers to seamlessly integrate with any data source.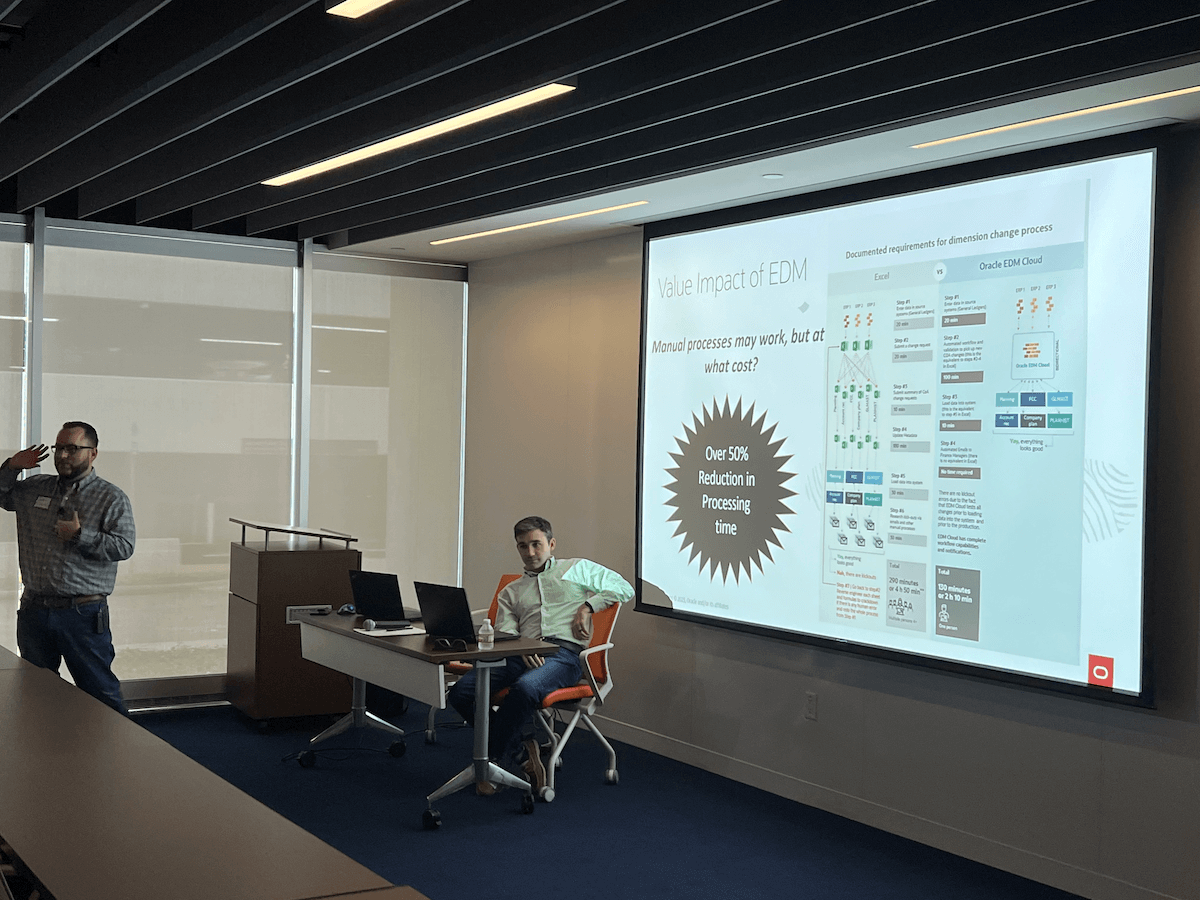 Opening Day – ERP First Pitch
To wrap up the day, Kat Simkiss, Oracle Solutions Engineer, walked us through a day in the life as an Oracle ERP user. Kat showcased ERPs' ability to seamlessly link Order to Cash and Procure to Pay, as Kat walked us through the requisition process for procuring new assets. ERPs are the backbone of the back office, and Oracle's functionality to connect Accounting and Procurement will drive efficiencies for any organization.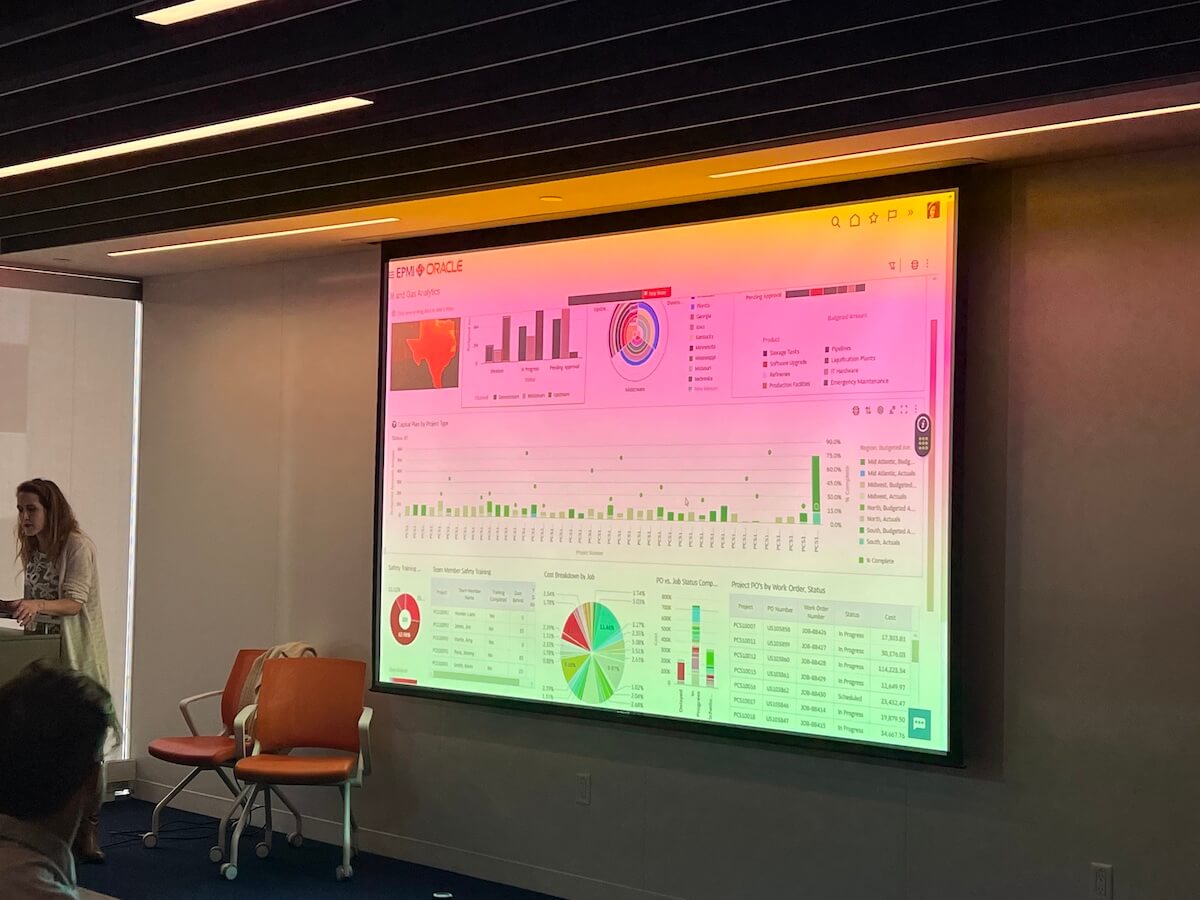 See you Next Time
Following the sessions, the STX group headed to Kirby Ice House to watch the Houston Astros opening day matchup against the White Sox. We love these opportunities to chat with our customers outside the context of the workplace – thank you to all who attended and please follow us on linkedin for our upcoming calendar of events. As always, please reach out to connect with EPMI on how to best leverage Oracle Cloud EPM.