Oracle Cloud EPM customers have a great advantage in measuring their financial outlook by leveraging the rolling forecast functionality within Cloud Planning. In this post, we answer the frequently asked rolling forecast questions we receive from our customers.
What is a rolling forecast?
A rolling forecast is an FP&A process that provides an accurate estimate of how a company will be operating over a forward-looking period of time. Organizations leverage trends in historical data and assumptions to predict what the Profit & Loss, Balance Sheet, and Cash Flow statements will look like down the line. The foundation of a rolling forecast is updating actuals from an accounting system or ERP as they are booked. This forecast creates a more accurate and up-to-date prediction of the future financial health of a company.
What are the benefits?
The primary benefit of a rolling forecast is the enhanced accuracy with updated actuals that feed into predictive planning. Businesses often experience seasonality and high volume sales periods that can skew a forecast in a certain direction depending on the time of year. With a rolling forecast, periodic data updates provide a clearer picture of the next month, quarter, year, and beyond.
How does it differ from traditional forecasts?
Traditional, or static forecasts, will create a prediction based on data from a single point in time, with a fixed periodic outlook, and are not updated with new data until the following forecast period. In contrast, rolling forecasts leverage the most up-to-date financial information to continually update the forward-looking outlook, to account for shifts in company operations.
What is the outlook time period and level of granularity/detail?
At EPMI, we typically recommend a rolling 12-month outlook with monthly granularity. Beyond 12 months, we usually opt for higher-level data, either at the quarterly or annual levels of detail.
How does Oracle Cloud EPM streamline rolling forecasts?
Oracle EPM includes integration utilities to automatically pull accounting data from any source system, typically an ERP accounting system. Rather than manually extracting, translating, and loading the data into EPM, this process can be automated with tools like EPM Automate and the EPM Integration Agent. Clients will opt to load data anywhere from monthly, to daily, depending on the business requirements. EPMI assists our clients to schedule data loads during low workload periods, typically overnight so finance can wake up to fresh data.
Do rolling forecasts come out-of-box?
Yes, rolling forecasts are pre-configured for a streamlined integration out-of-box within Oracle Cloud EPM. We work with companies of all sizes to configure accurate forecasting methodologies. Benefits range from less manual effort in loading data and a better understanding of the future of your business's financial performance.
Has your company taken steps to automate your forecast or rolling forecast processes? We would love to get in touch to share how our customers capitalize on the out-of-box functionality within Oracle Cloud EPM.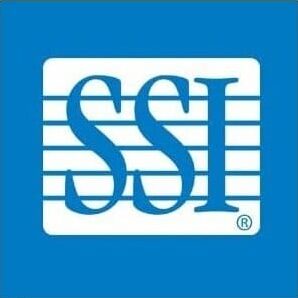 SSI Group streamlined their budgeting process with Oracle Cloud EPM.