In the Life Sciences industry, financial planning, profitability analysis, and lifetime cost analyses are critical functions across clinical trials, pharmaceutical development, manufacturing, and more. The process of bringing a drug or medical device to market involves significant R&D investments, facility, and equipment expenses, and regulatory hurdles. Managing these aspects efficiently and accurately capturing cost is critical to realizing the value of any product or service.
Oracle Cloud EPM is an enterprise solution that addresses the specific needs of research heavy Life Sciences organizations. With its pre-built modules, the Cloud EPM platform streamlines financial planning and enables accurate tracking of project costs and revenue. Let's explore how Cloud EPM empowers the Life Sciences industry across three key areas.
R&D and Product Release
The Projects module in Oracle Cloud EPM allows project-based organizations to capture R&D costs, including time and labor expenses, project expenses, facilities costs, and FDA regulatory processes. Relevant sub-industries include clinical research organizations (CROs), Pharma, Medical Devices, and pre-revenue Medical Technology firms. Each of these categories have intensive project-based operations. By tracking project expenses in real-time, finance teams can improve the accuracy of project forecasting and better manage costs associated with product development. Additionally, you can attribute revenue to each individual project, enabling finance teams to capture both the lifetime cost and resulting revenue from any product release. The projects module is fully integrated with Workforce and Capital solutions, which streamlines planning across operational units.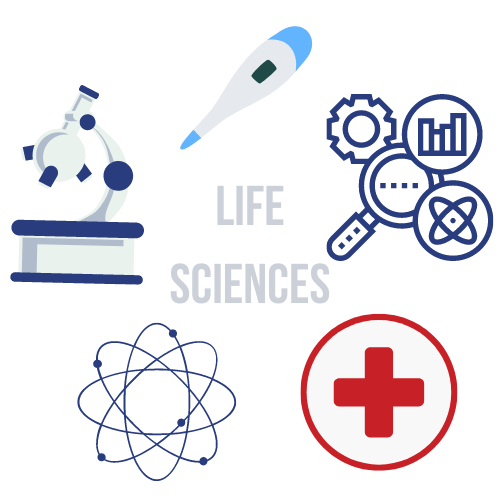 Workforce Planning
Given the research required to release a new product, it is critical for finance teams to accurately forecast workforce cost and effective utilization across internal or customer facing projects. Oracle Cloud EPM enables Life Sciences companies to forecast employee project workloads, across individual or multiple projects. The EPM tool integrates with any source HRIS, and facilitates planning at both the employee and/or job levels of detail. For HR and Finance leaders, increased employee data accuracy reduces variance in workforce forecasts, painting a clearer picture of P&L by operating unit or project category.
Capital Asset Planning
Capital Asset Planning is another critical aspect of financial planning in the Life Sciences industry. Oracle Cloud EPM enables Life Sciences companies to depreciate the cost of any investment, whether it's a pharmaceutical product, service, or intellectual property, across time. All assets, both tangible (equipment, facilities, machinery) and intangible (patents, trademarks, copyrights) can be depreciated across time to accurately reflect the lifetime value. Given the extensive path from R&D, to regulatory approval, to product release, it is critical for finance to capture these costs and revenue every step of the way. By effectively managing your portfolio of capital assets, your team can drive tax savings, and accuracy in balance sheet planning.
EPM Use Cases for Life Sciences
Life Sciences and related industries are complex and highly regulated, where accurate planning, profitability analysis, and lifetime cost management are critical. Oracle Cloud EPM streamlines these processes by enabling Life Sciences companies to manage costs associated with R&D, workforce planning, and capital asset planning. With Oracle Cloud EPM, Life Sciences companies can gain valuable insights into their financial performance and make informed decisions that drive growth and profitability.
Oracle Cloud EPM addresses requirements for Life Sciences organizations across clinical trials, pharmaceutical development, manufacturing, and more. Due to the variety of pre-built modules, Cloud EPM streamlines financial planning, profitability analysis and lifetime cost of pharmaceutical products, medical devices, clinical research and innovative medical technologies.
To learn how Oracle Cloud EPM can impact your organization, please reach out to our solutions team!