This past episode of EPMIcast featured some of our friends from SSI Group, Jason Jones (CFO) and Chris Taylor (VP Finance). SSI is an industry leader in healthcare revenue cycle management and started their Cloud EPM journey in 2016.
Oracle Cloud EPM & Revenue Cycle Management
SSI Group implemented Oracle Enterprise Planning and Budgeting Cloud Service back in 2016 when Oracle provisioned each EPM module standalone. Working with EPMI, they initially sought to migrate their excel-based planning and budgeting process into the cloud application, conducting annual operating budgets and P&L and Balance Sheet financial reports. SSI also opted to explore the collaborative reporting functionality within Narrative Reporting (historically called EPRCS), to enable concurrent users to work together on management reports.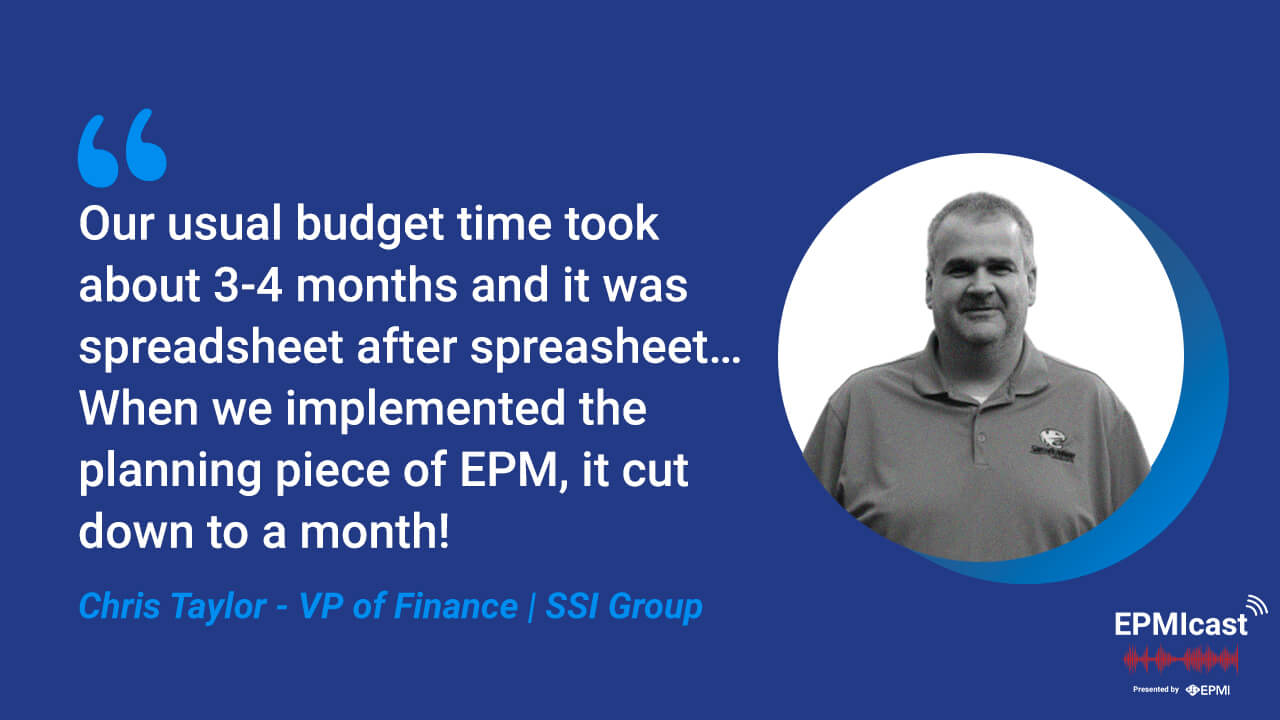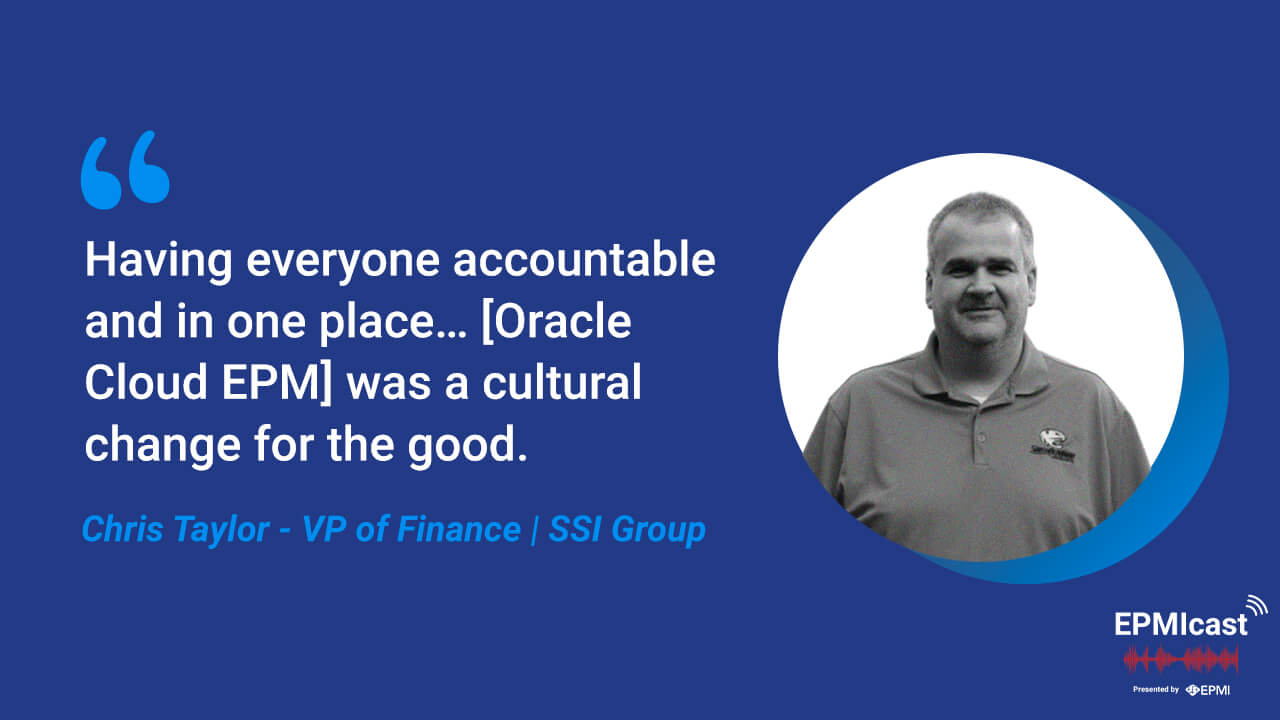 This past spring, SSI elected to capture the financials behind their product life cycles and internal projects. By implementing the Capital and Projects modules, SSI can now analyze data from R&D, to asset creation, and eventual revenue attribution.
From a licensing perspective, SSI has upgraded from the standalone EPBCS and EPRCS SKUs to the Enterprise platform. Their platform enables access to modules across Account Reconciliations, Consolidation & Close, and more.
Key Results
Reduction in time to aggregate budget inputs from internal departments
Budget approval meetings reduced from 3 hours to just 30 minutes
Increased visibility into budget versions and drafts
Stream "Customer Spotlight: SSI Group" on your preferred platform: