After a 3-year hiatus, the Oracle EPM users local to the Bay Area gathered for a day full of EPM sessions at Oracle's Santa Clara campus. Sponsored by EPMI and with speakers Marc Seewald and Shaji Puthanveettil from Oracle Product Development, attendees tuned in for product roadmap presentations and hands-on technical sessions to sharpen their acumen in EPM. With representation from PayPal, AirBnB, Uber, and more, we were certainly excited to get the band back together.
Marc started us off with "Reporting in Oracle Cloud EPM: The right tool for the right job." EPM is a robust solution for managing financial and operational performance. One important nuance is the line between reporting in EPM vs. BI (Business Intelligence). Contact the EPMI team if you would like a copy of the event's presentations.
Reporting in EPM Overview
EPM is a purpose-built business application to report on traditional financial data. BI, on the other hand, is better suited for ad-hoc analysis and visualization of non-financial data. EPM has prebuilt frameworks for all major financial statements, while BI tools function more like a blank slate, requiring the user to build all reports. For example, Variance Analysis is a key component of EPM and there are leading practice calculations built into the tool. IPM (Intelligent Performance Management) Insights, another feature of EPM, automates data analysis, reducing manual effort and error. Additionally, dashboards and infolets offer strategic visuals, while reports provide detailed information, like financial comparison across departments or cost centers.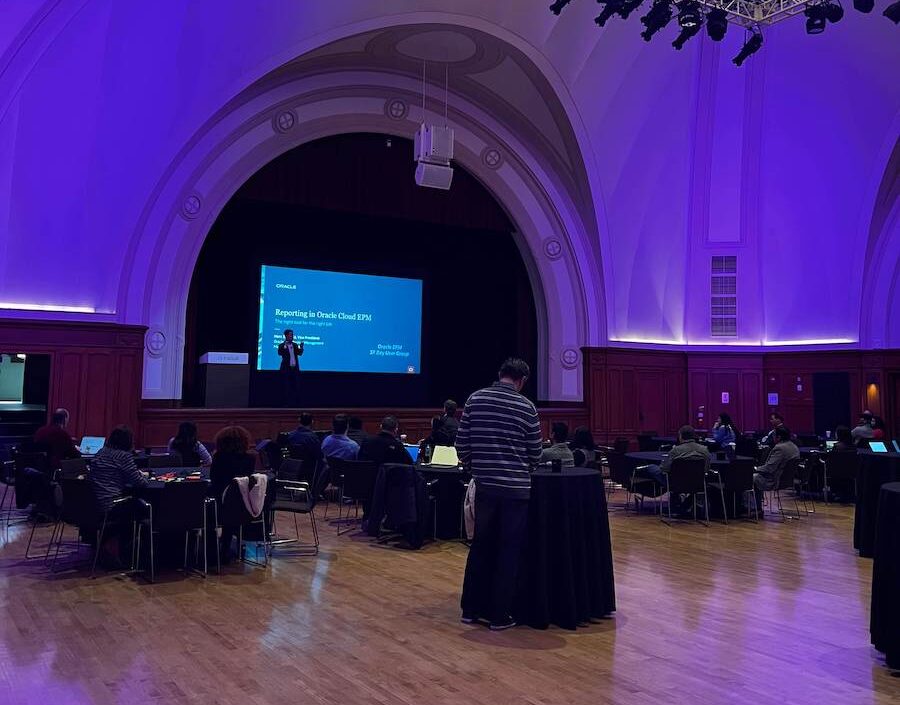 EPM Product Roadmap
Marc continued to present on Oracle's EPM product roadmap, sharing new innovations firsthand with customers in person. Oracle regularly engages with users on Cloud Customer Connect, and user feedback is critical to future product enhancements. While we won't go into the weeds about each specific enhancement, Marc shared use cases across enhanced IPM Insights, a more automated Machine Learning engine and, most importantly, Cash Forecasting.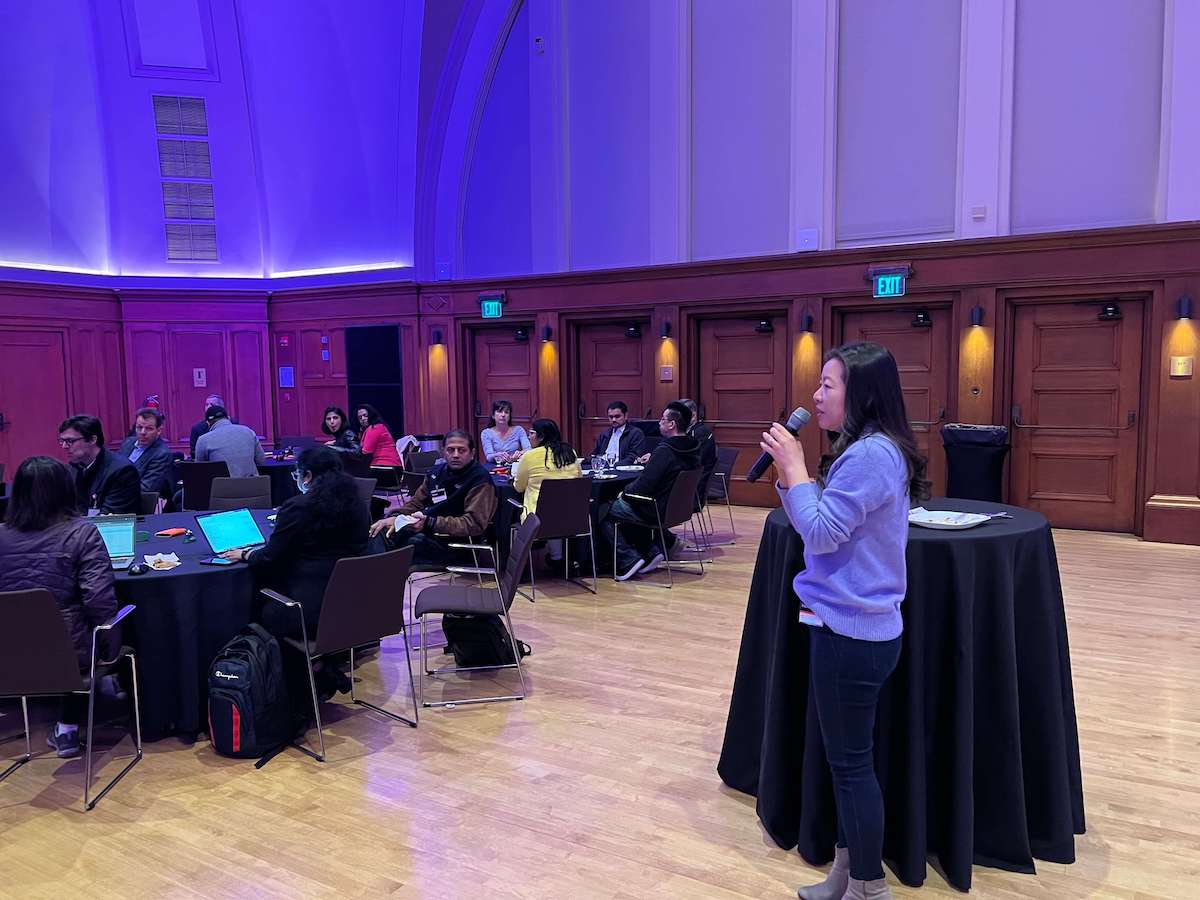 Oracle Cloud Cash Forecasting
Much to the delight of all finance and accounting professionals in the room, Marc spent an hour discussing the new Cash Forecasting module as a collaboration between ERP and EPM product pillars. Here are some takeaways:
Over 80% of firms want to enable cash forecasting, but only 5% have the tools
Disconnected systems, manual process, and stakeholder coordination delay cash forecasting
Flexibility on time horizons, from 10 business days to 5-year outlooks
Optimize cash with automated & frequent forecasts with predictive planning
Analyze insights across order to cash and procure to pay
Interconnected use cases across treasury, AR, controllership & more
Target early adopters of Cash Forecasting include cash-sensitive B2B organizations with a significant Oracle ERP/EPM footprint. To really capitalize on the native AI and ML tools, customers should load 12-18 months of data for the pattern recognition engine in the tool. We're excited to see this tool roll out to the Oracle community!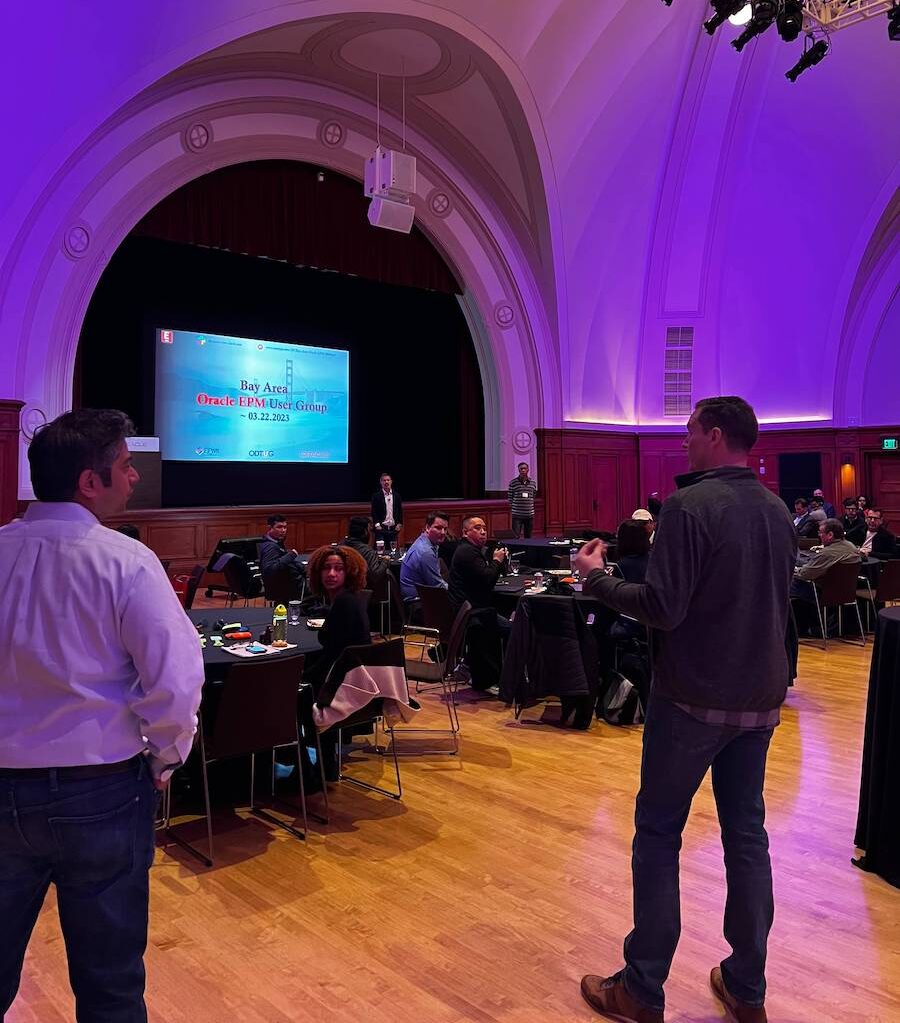 Smart View Tips and Tricks
To wrap up the day of sessions, Shaji Puthanveettil presented a technical-focused session on Smart View. Sharing best practice tips and tricks to optimize user experience, Shaji enabled the auditorium of EPM users to be more effective in their data analysis and reporting in EPM.
See you Next Time
Thanks to all who attended our most recent Bay Area EPM User Group event! Would you be available to join us on May 17th for more EPM sessions? Please let us know and RSVP today.